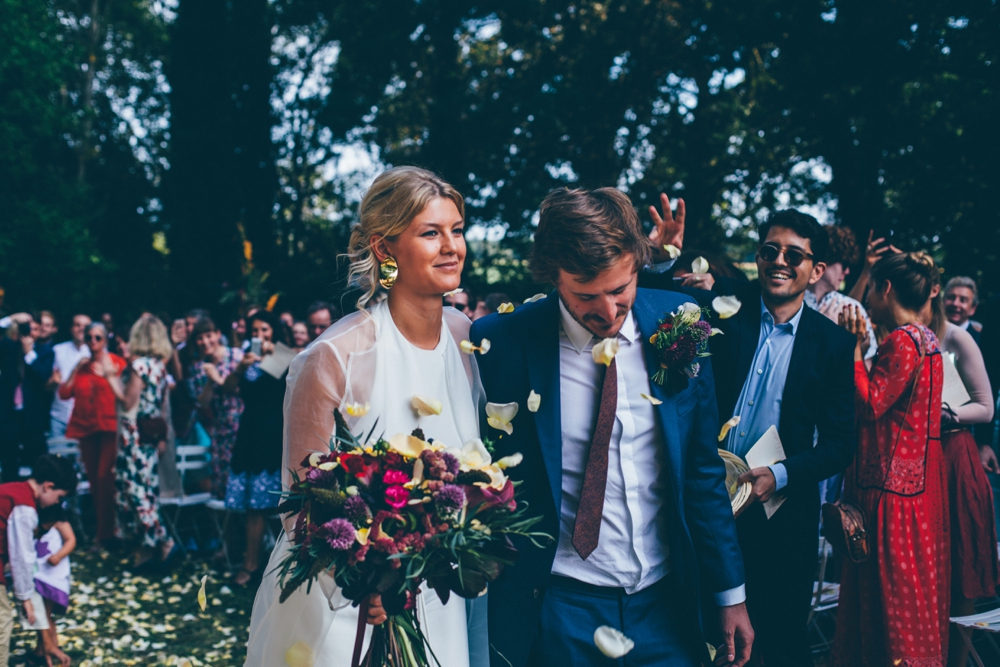 Hello vous, hello 2018 !
Avant de vous présenter le premier mariage de l'année, je tiens à vous adresser tous mes voeux pour 2018. Si c'est l'année de votre mariage elle sera forcément fabuleuse, quant aux autres, je vous souhaite le meilleur, des projets, de l'amour, la santé et tout et tout !
Ca c'est fait. 😉
Voici maintenant le reportage du grand jour de Rowena et Jacques qui vivent à Londres mais se sont dit OUI le 26 août dernier, en Bourgogne France dans la maison de famille de monsieur.
Par souci d'intimité, ils n'ont malheureusement pas souhaité se confier sur leur histoire et la demande en mariage mais je vous laisse avec eux pour le partage de leurs inspirations déco et du reste.
Bisous
Amélie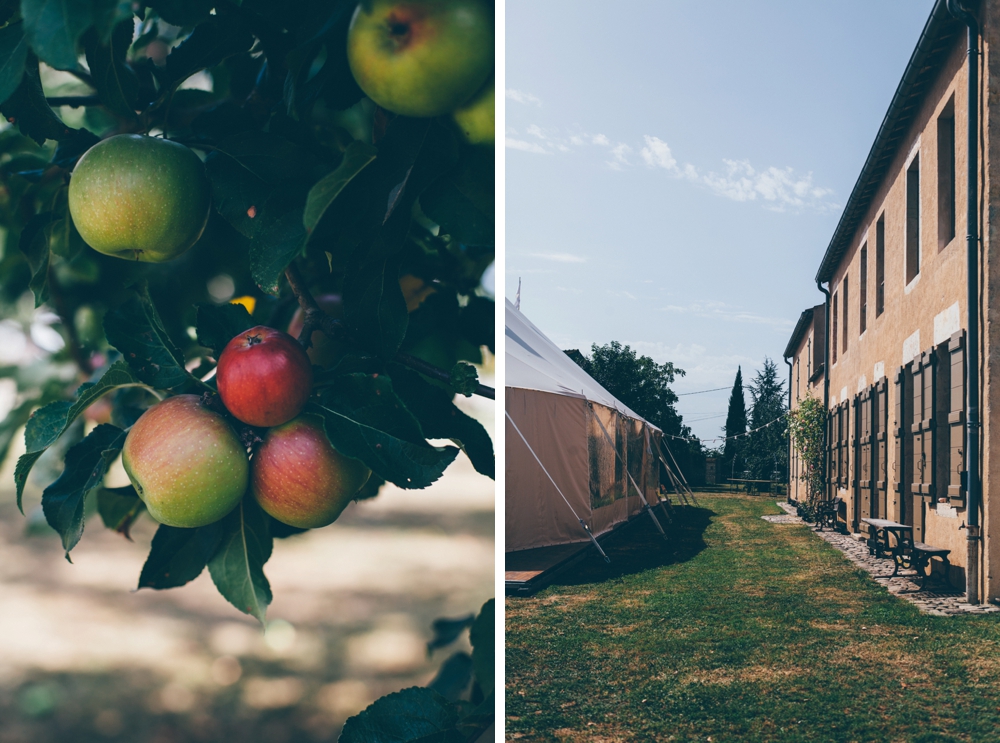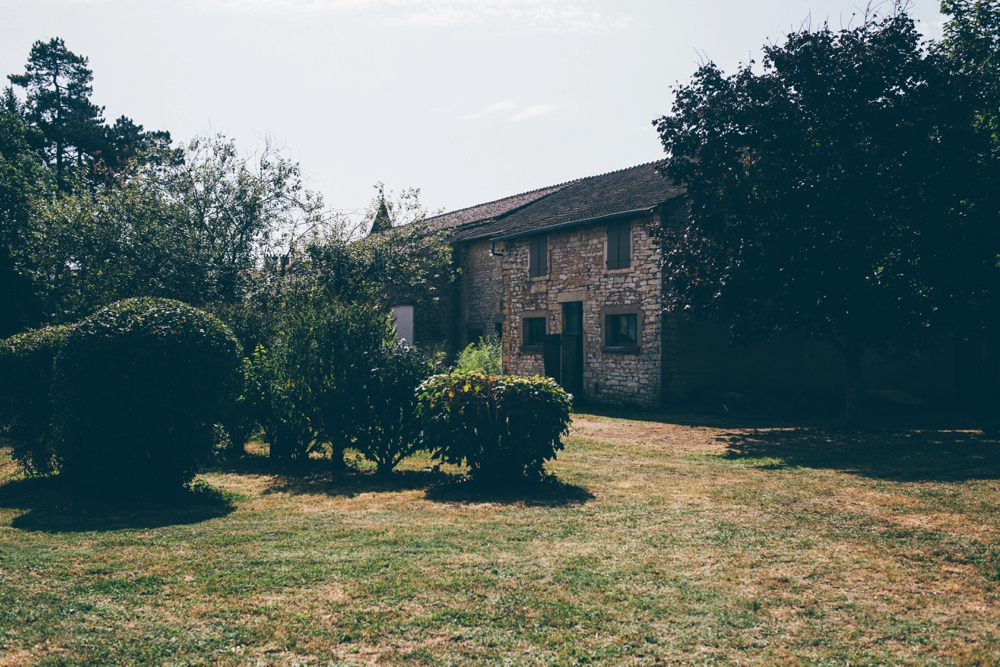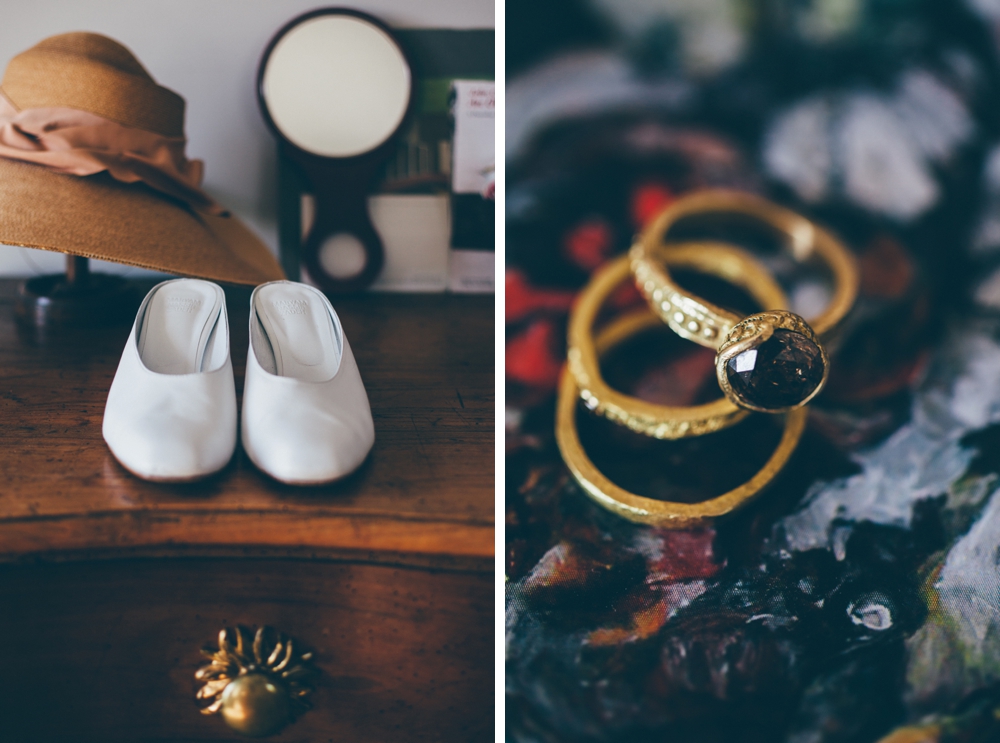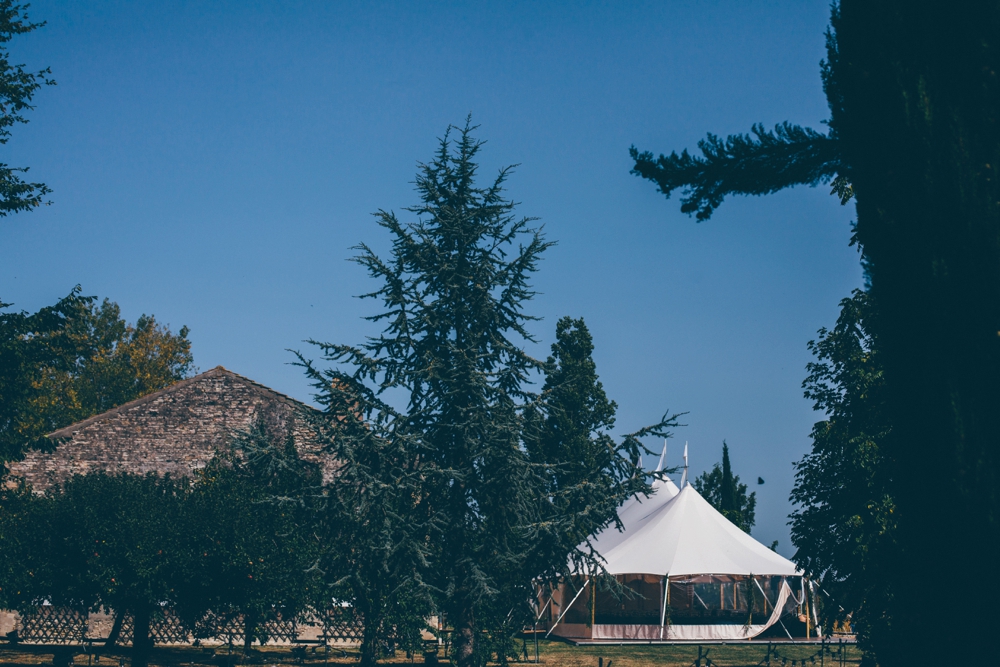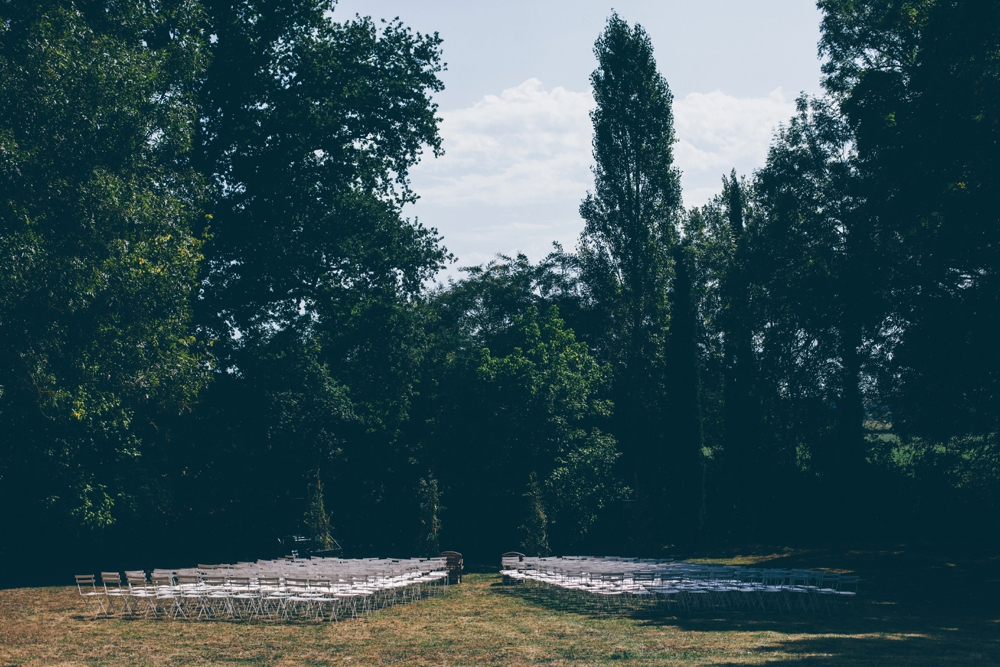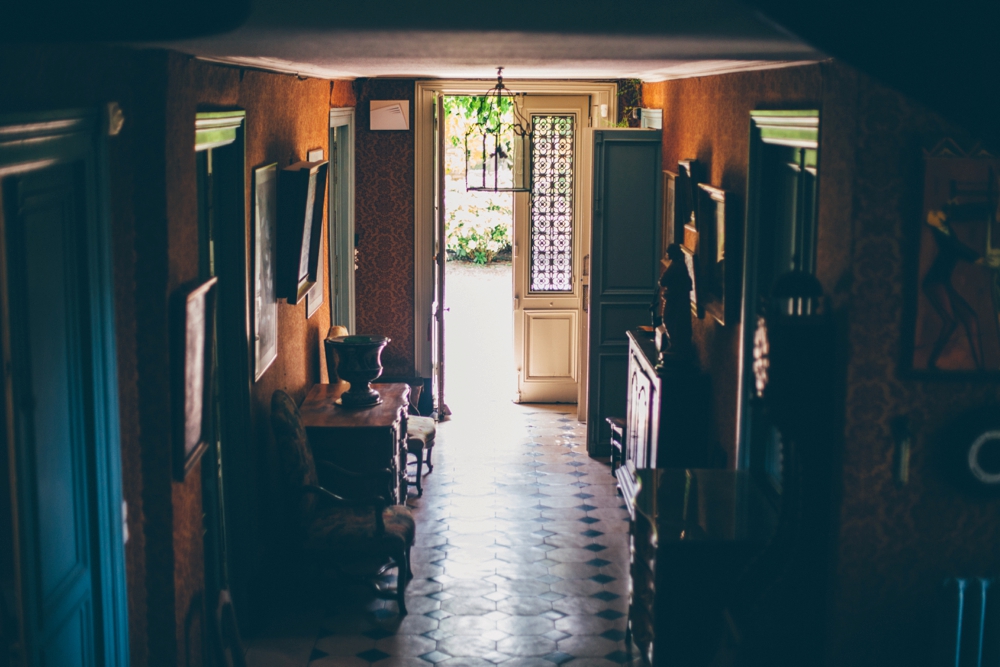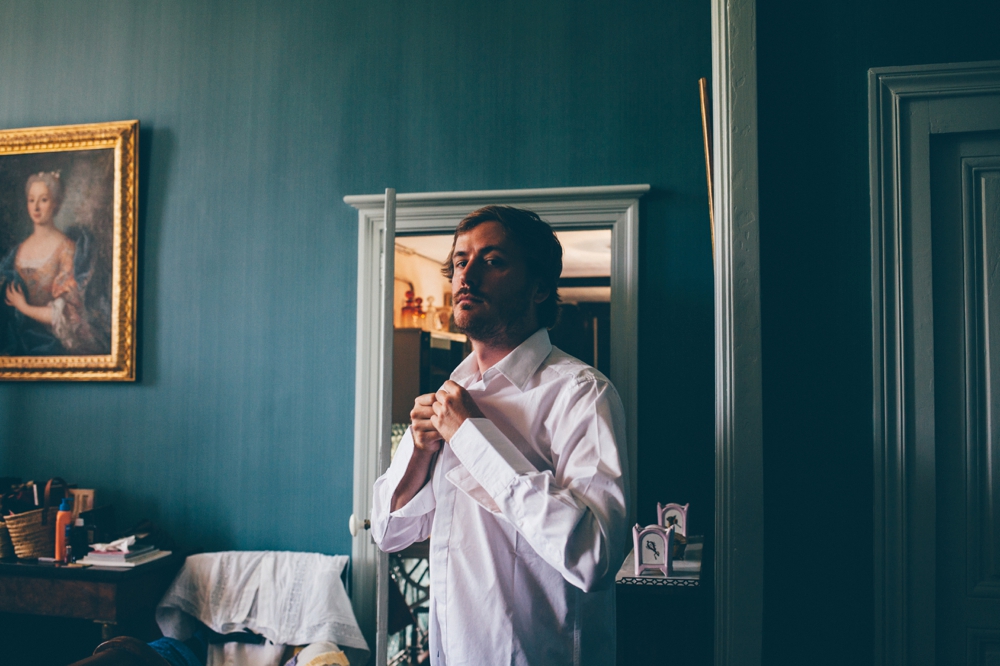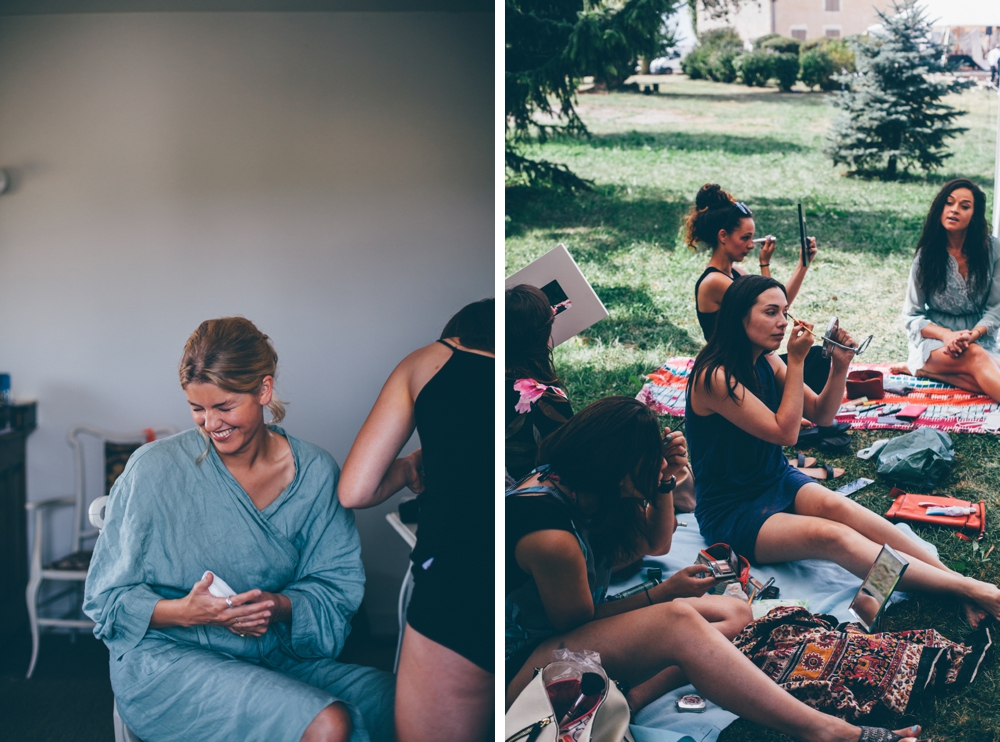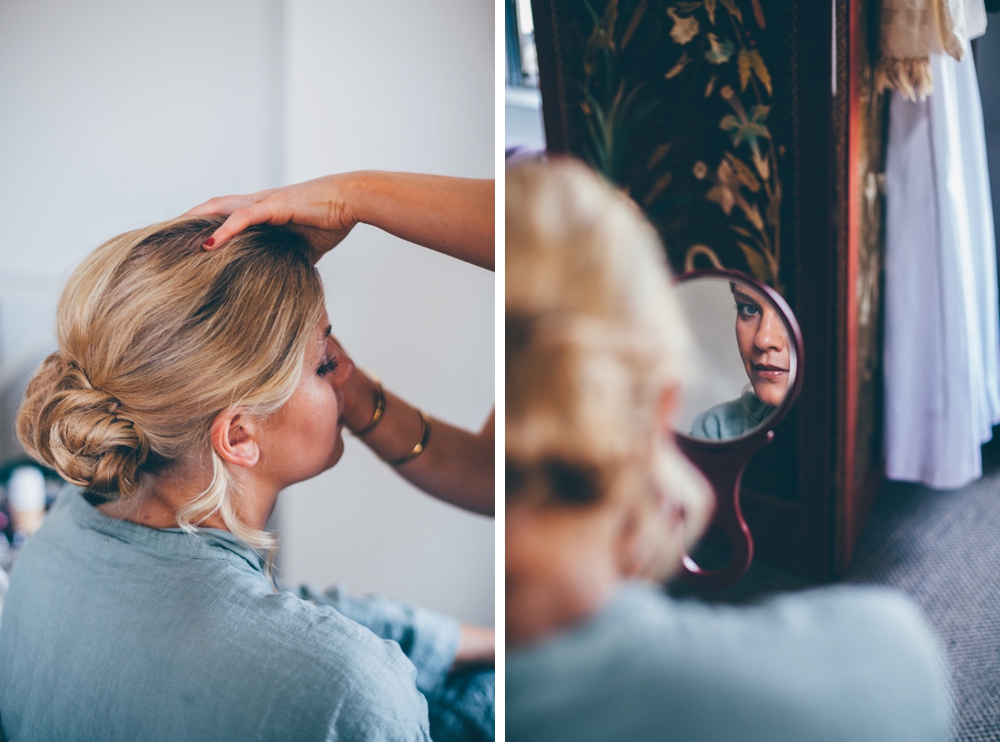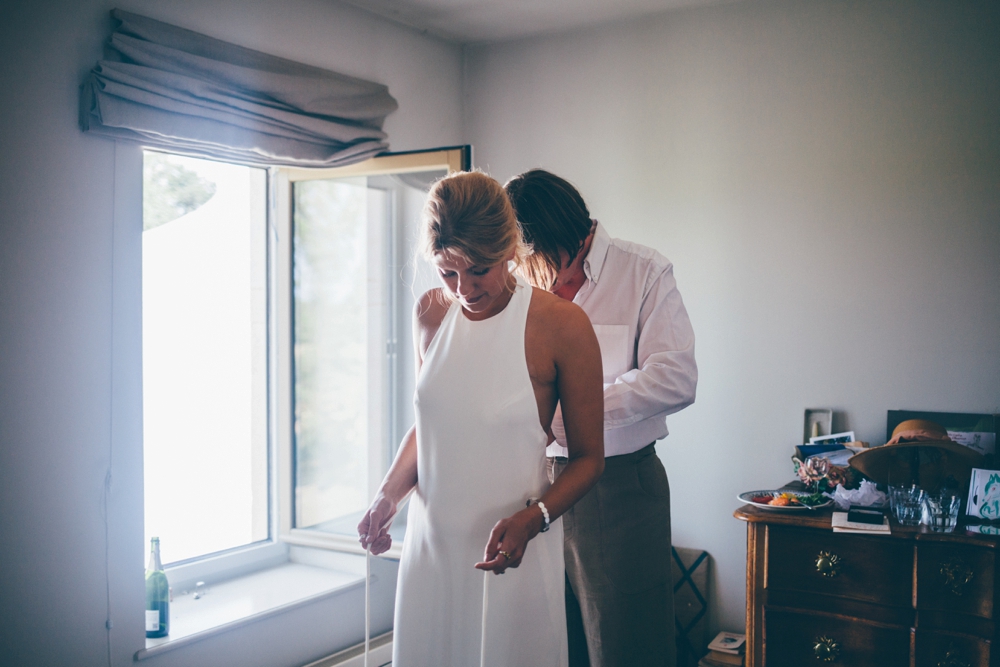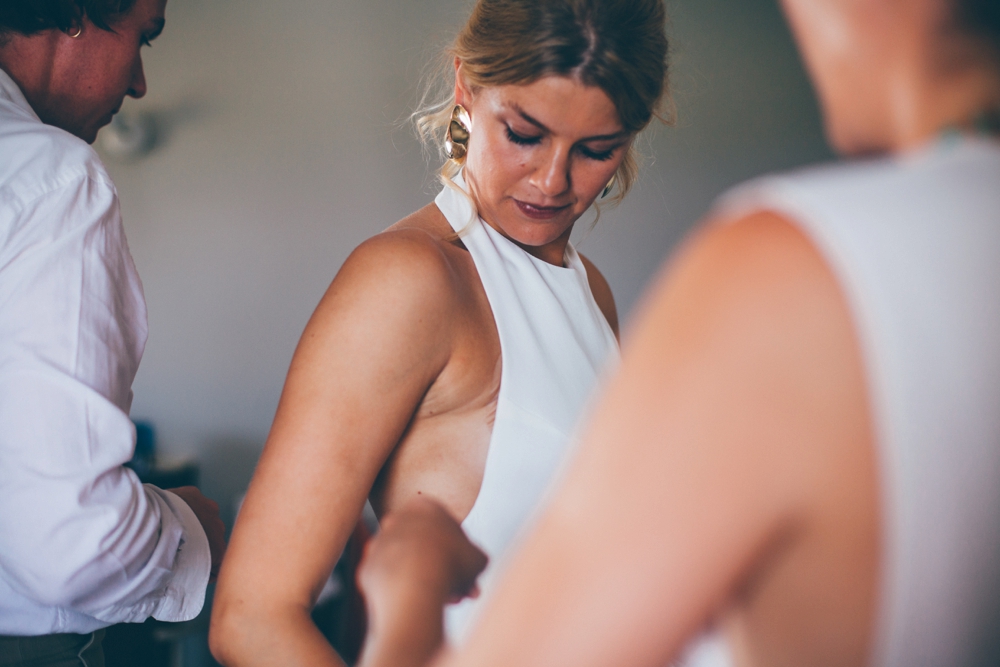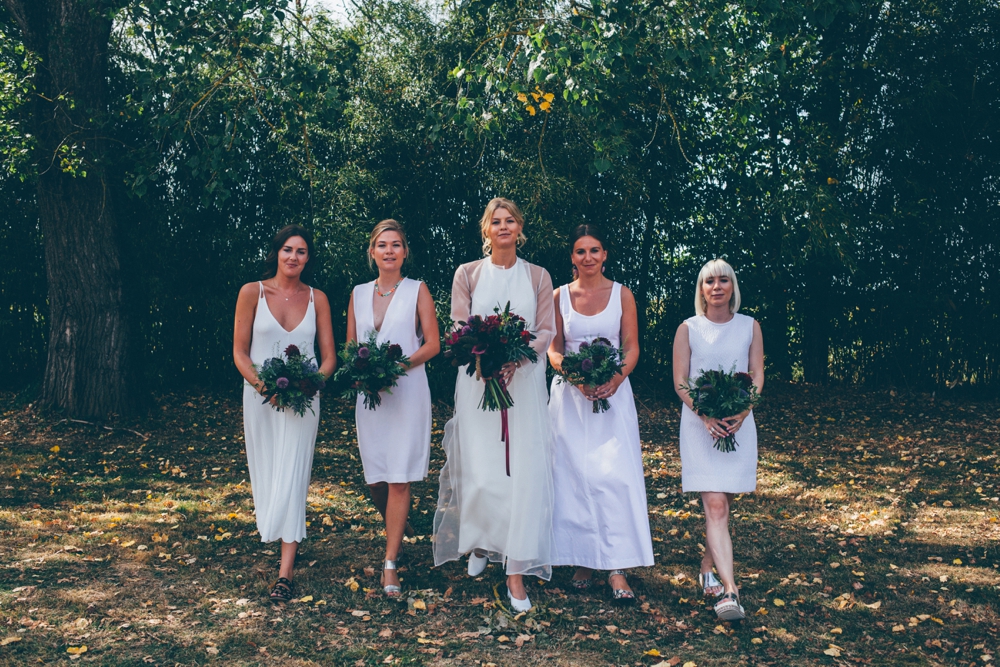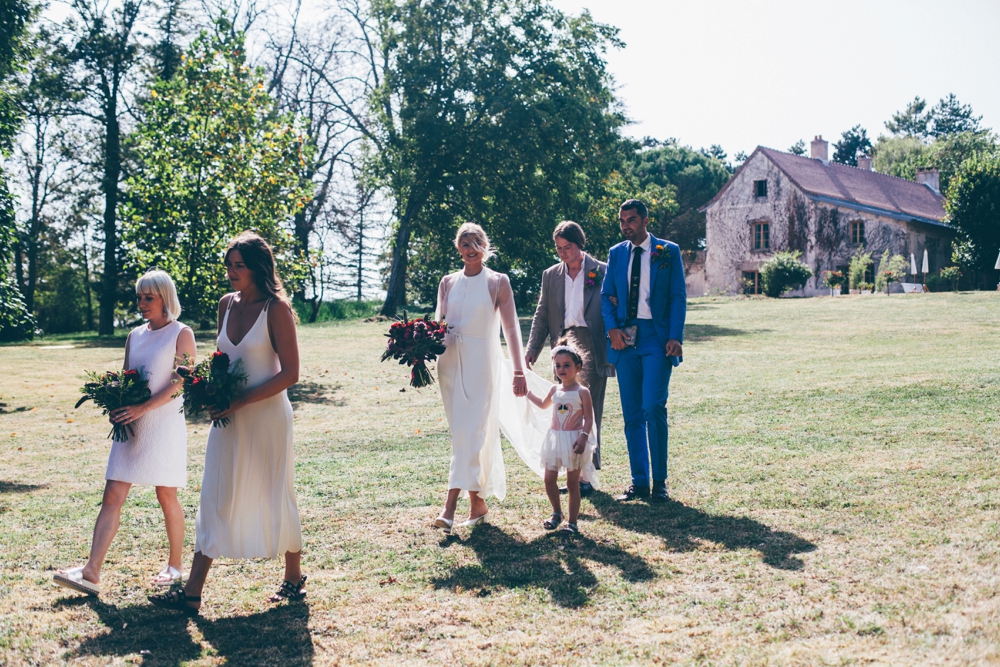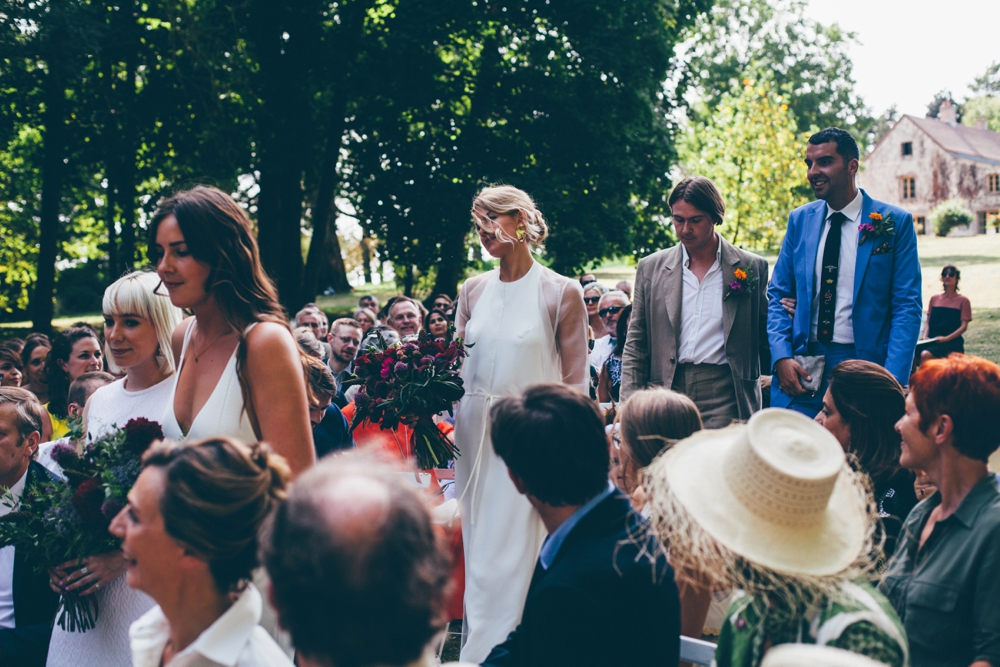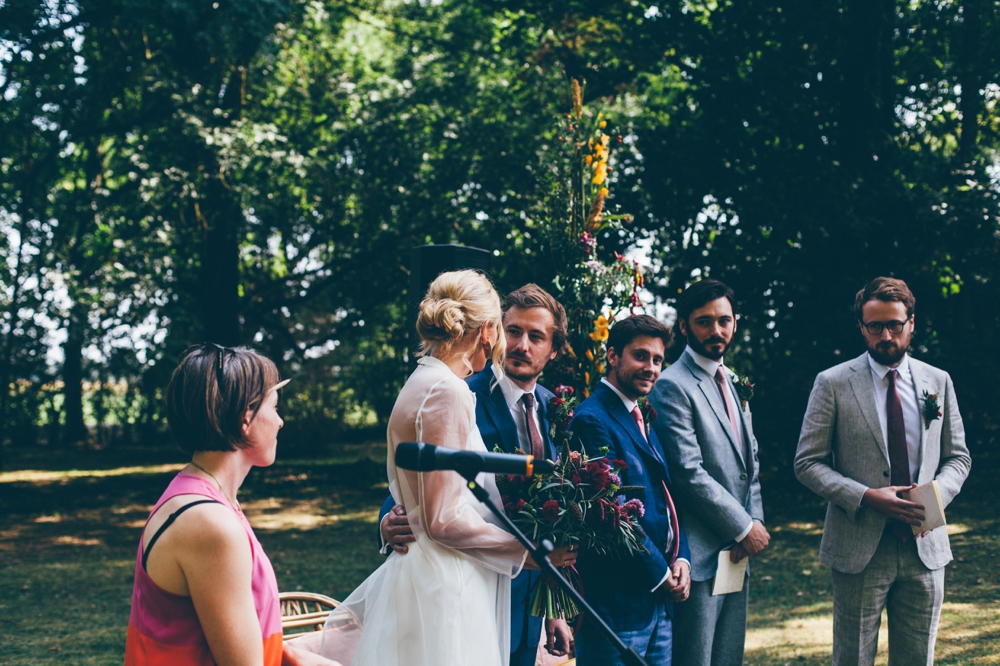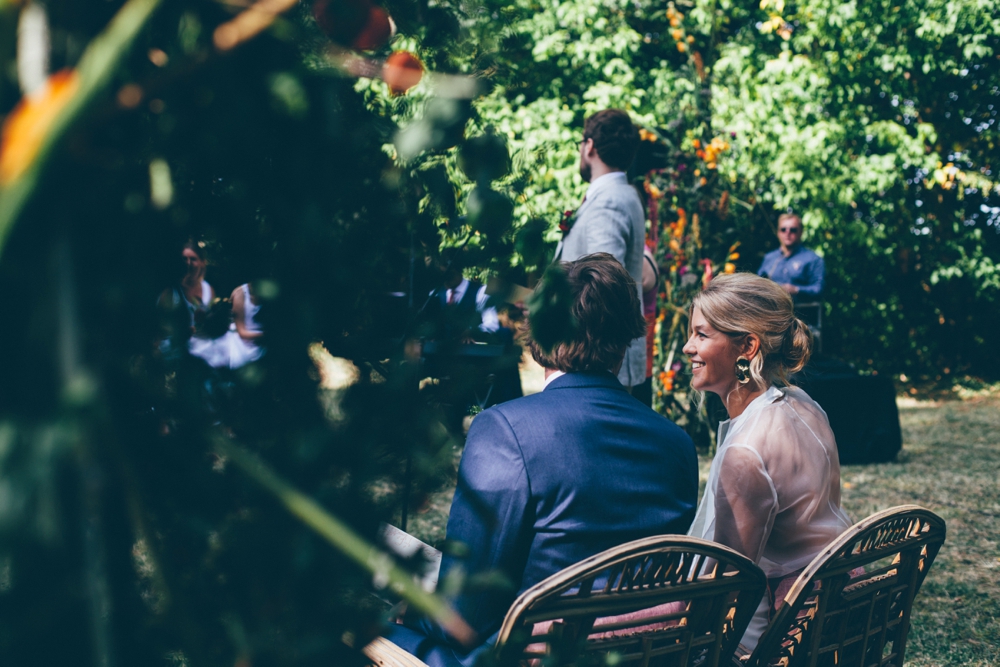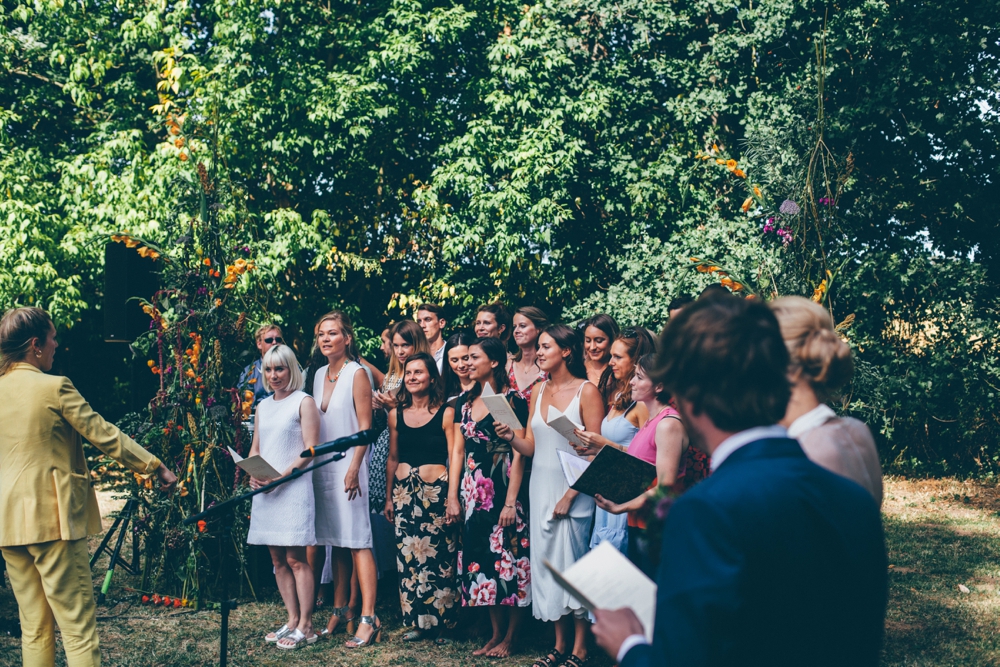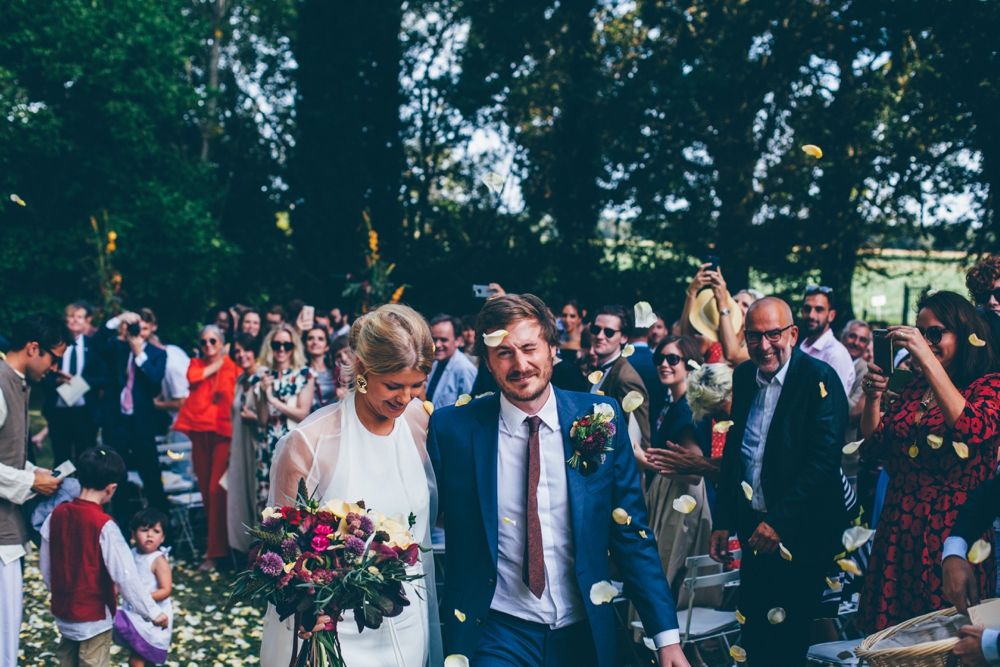 Nous ne voulions pas d'un mariage blanc. Nous avons donc choisi des couleurs assez vives et osées pour la déco et quelques dahlias du jardin pour les fleurs. A la place d'une arche nous avions 4 pyramides de bamboos faites par un voisin, recouvertes de feuillages et de fleurs. Les linges de tables et serviettes étaient en lin bleu nuit fait sur commande par Michele Masarin du Comptoir des Teintures. Nous avons décidé de ne pas mettre de noms de tables et à la place avons utilisé des couleurs.
La mère de Jacques a imprimé à la main chaque carton de table, carton de noms et un plan de table, en utilisant de vieux blocks d'encre indiens en différentes couleurs. Honnêtement, cela a pris des jours ! Nous vous recommandons d'en acheter plusieurs si vous souhaitez faire pareil. Nous n'en avions que 2 !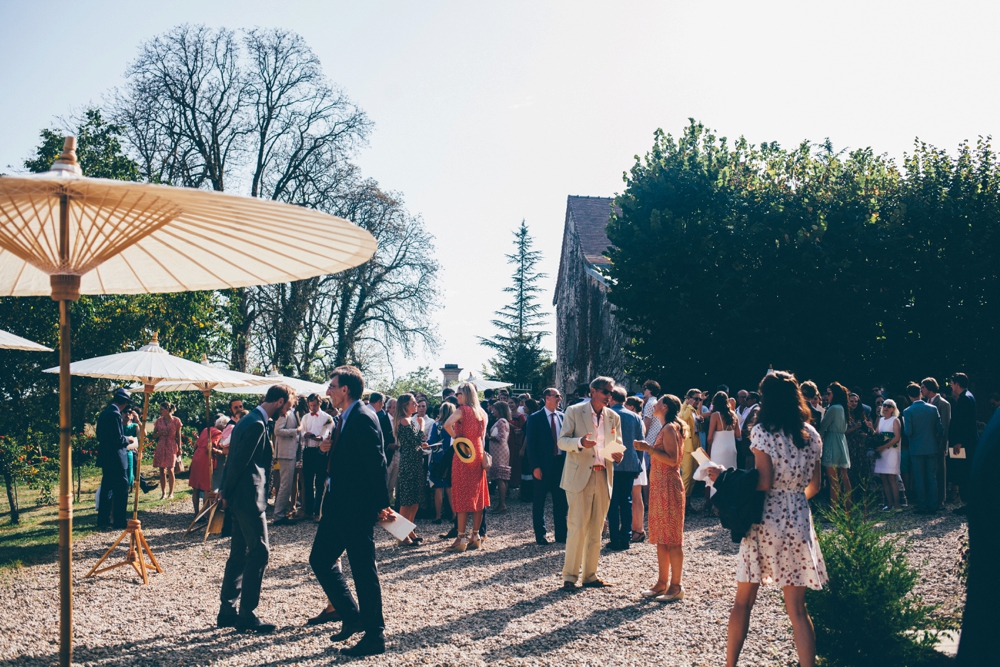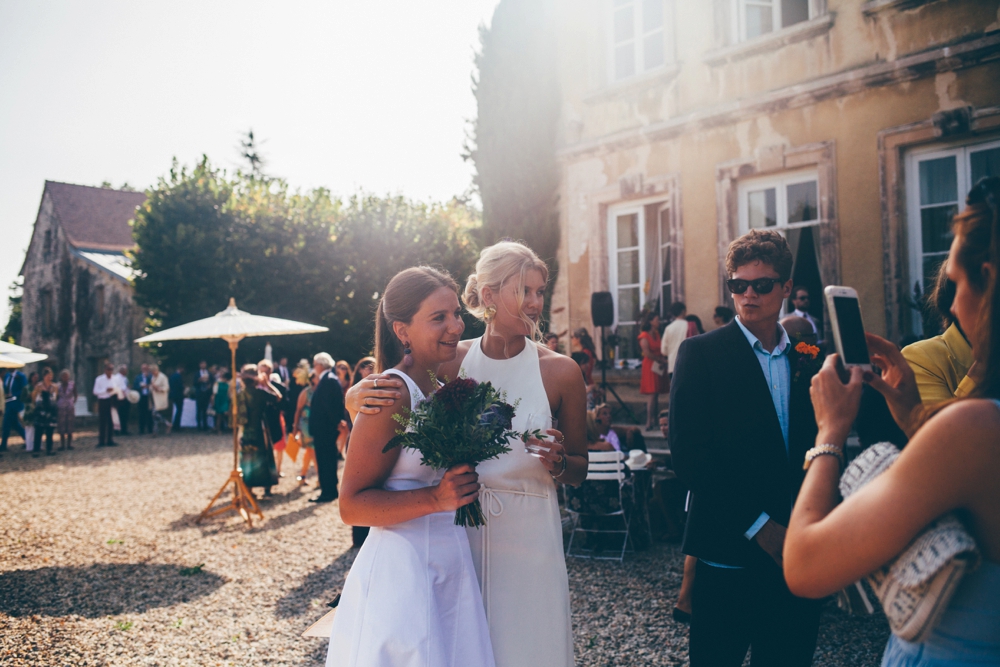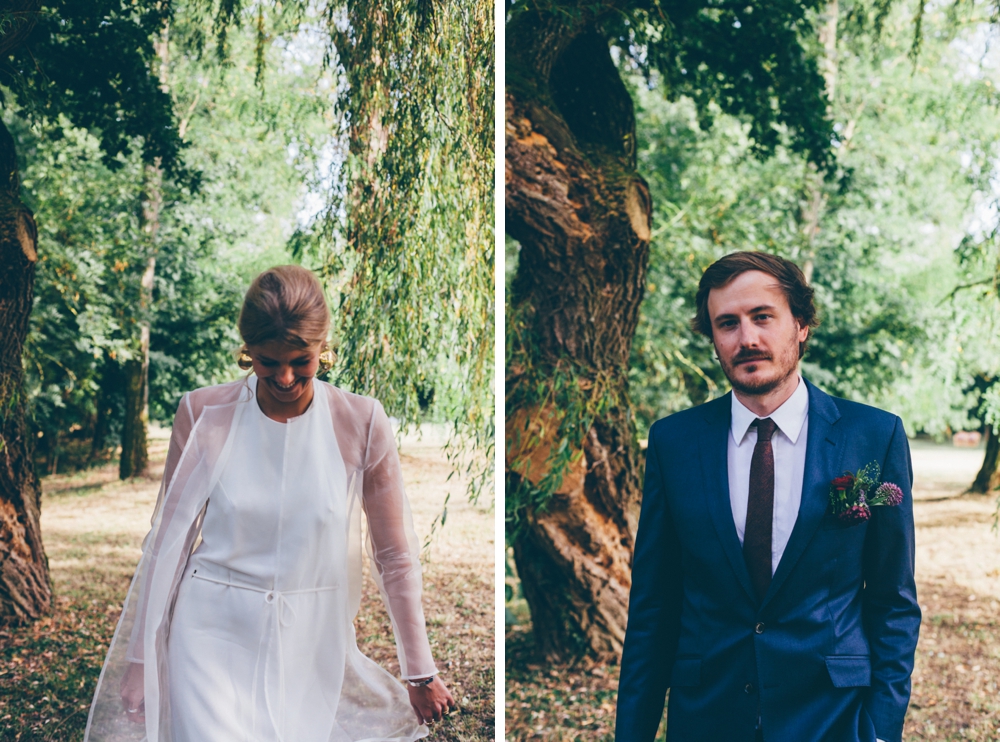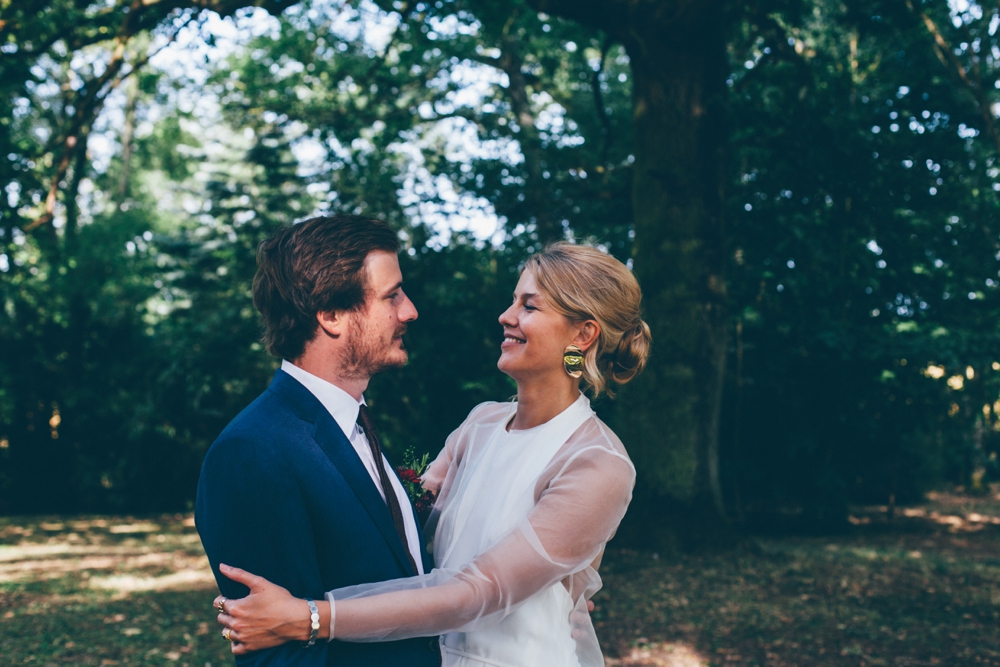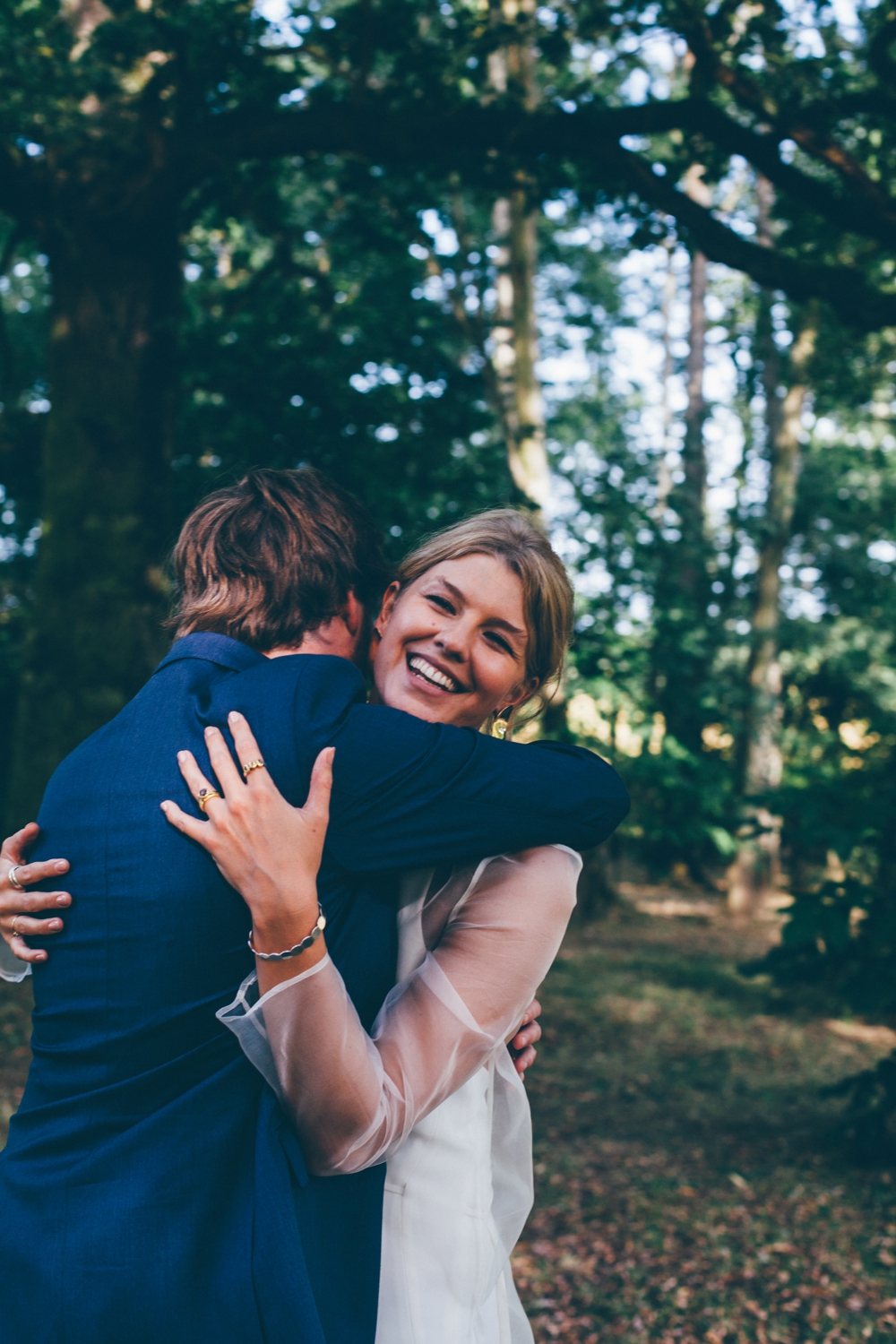 Il n'y a pas eu un moment unique qui était le plus beau. C'était plutôt une accumulation de tous les événements et toute la joie de nos invités qui ont rendu cette journée exceptionnelle.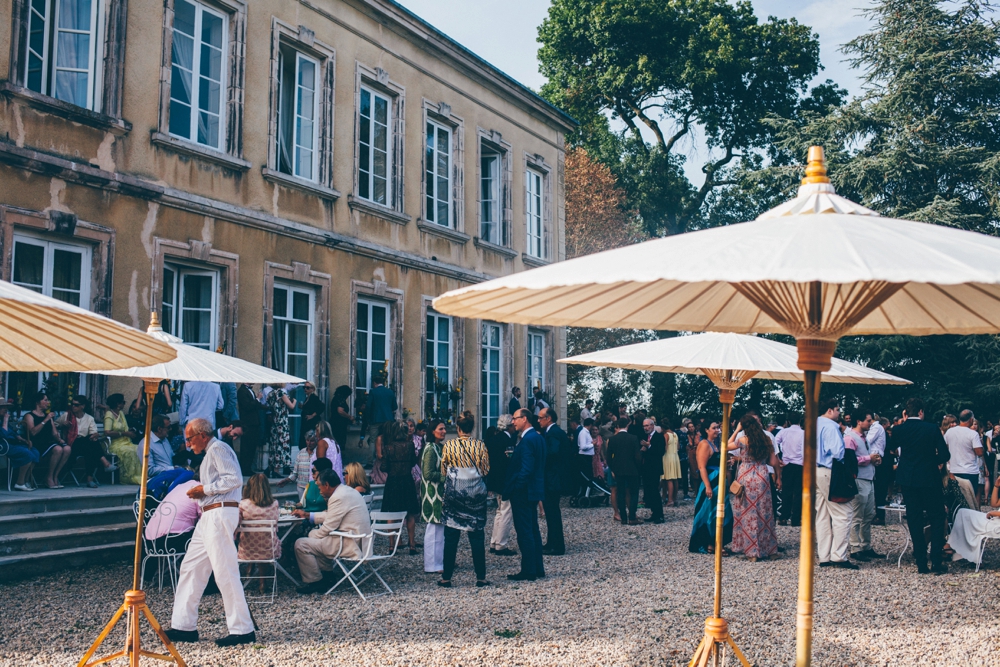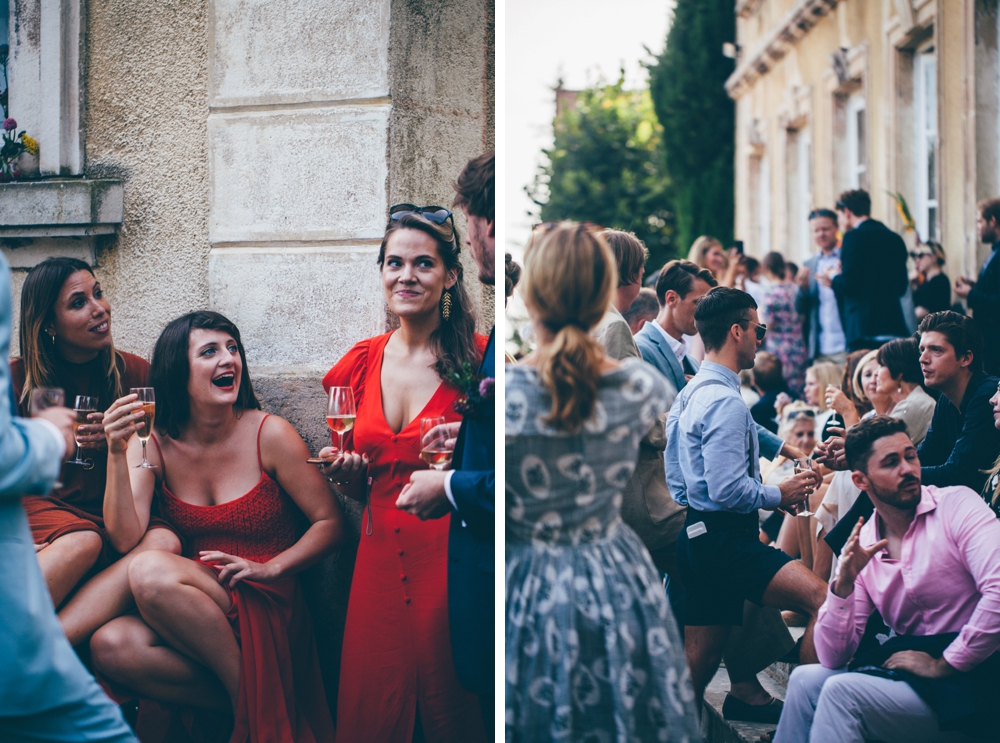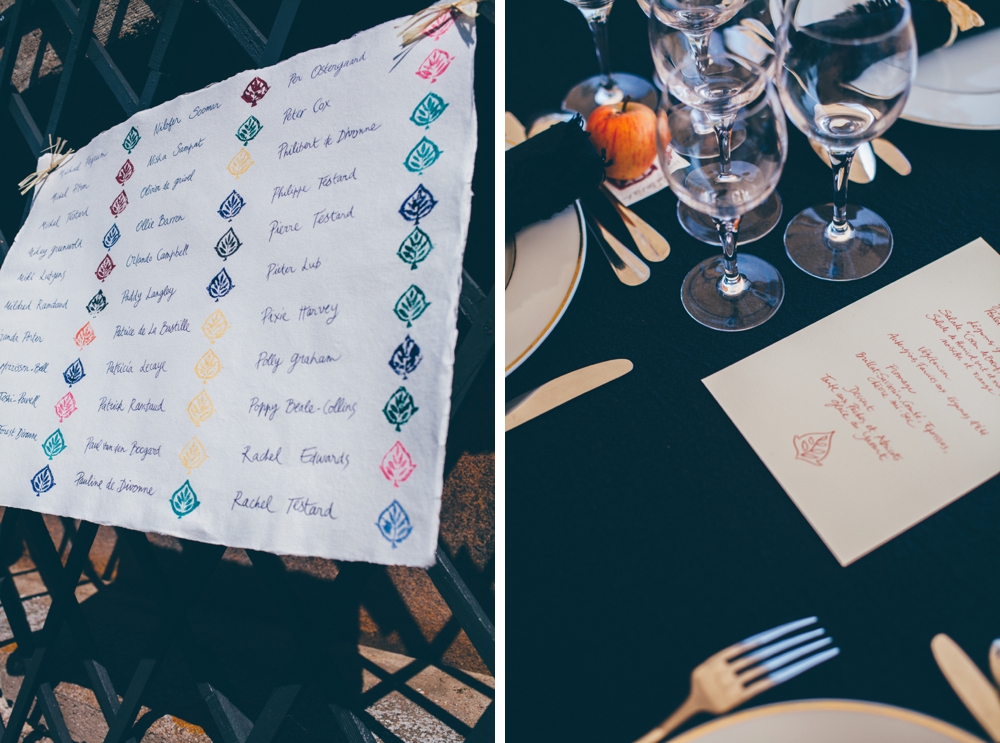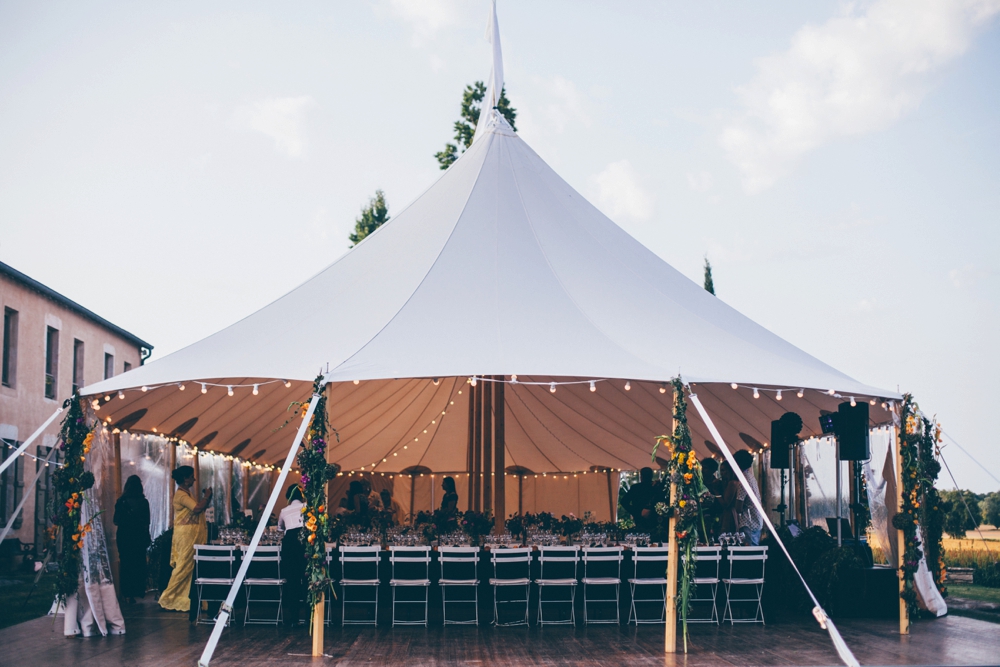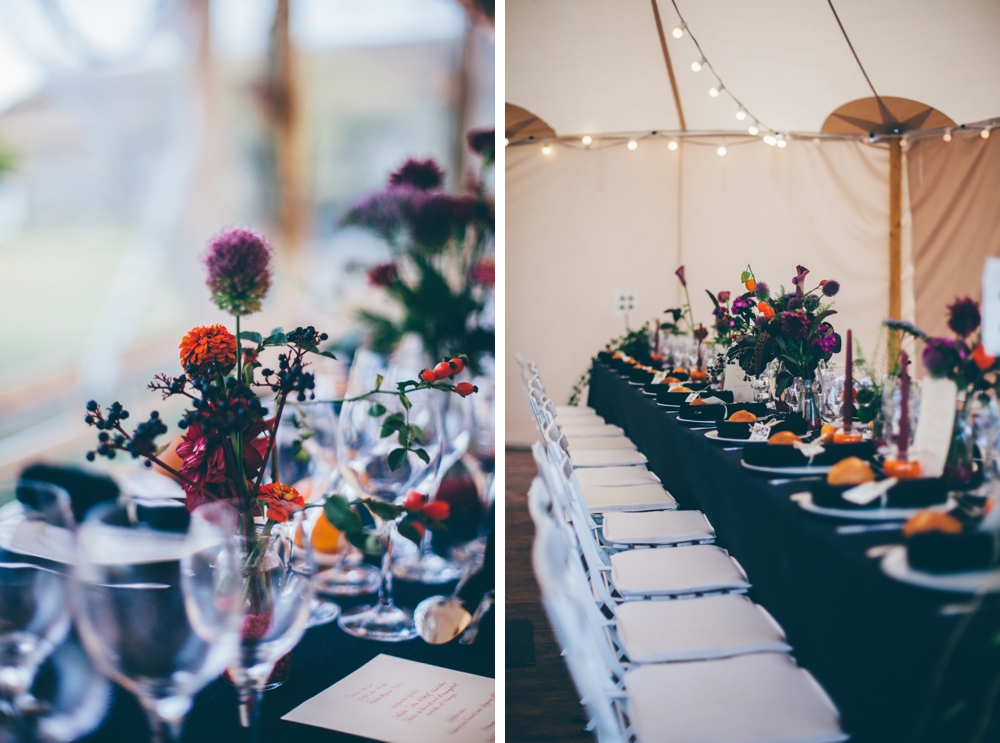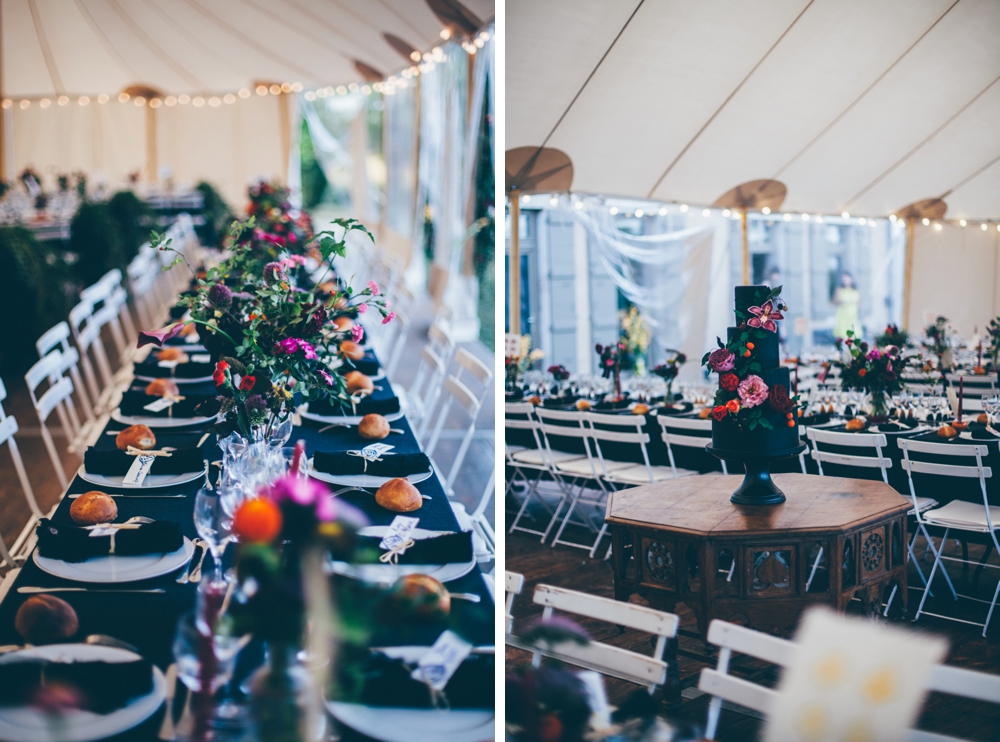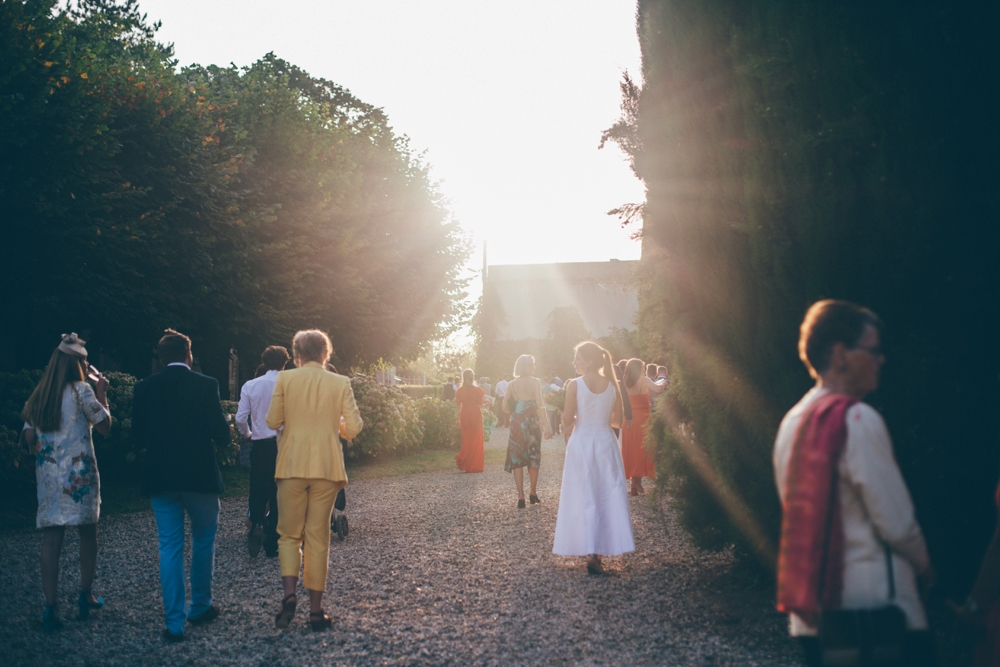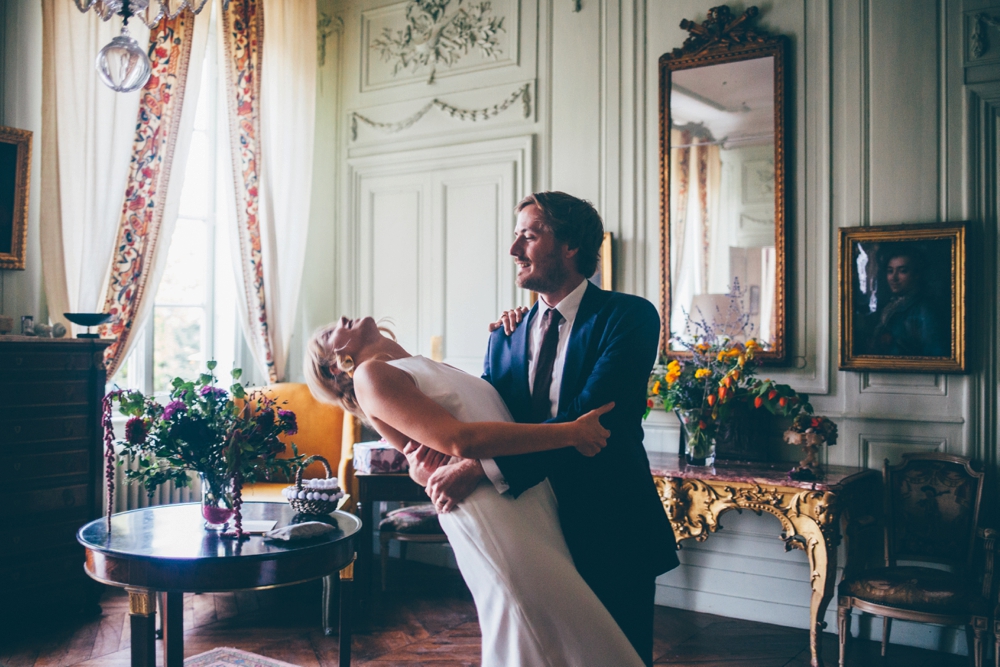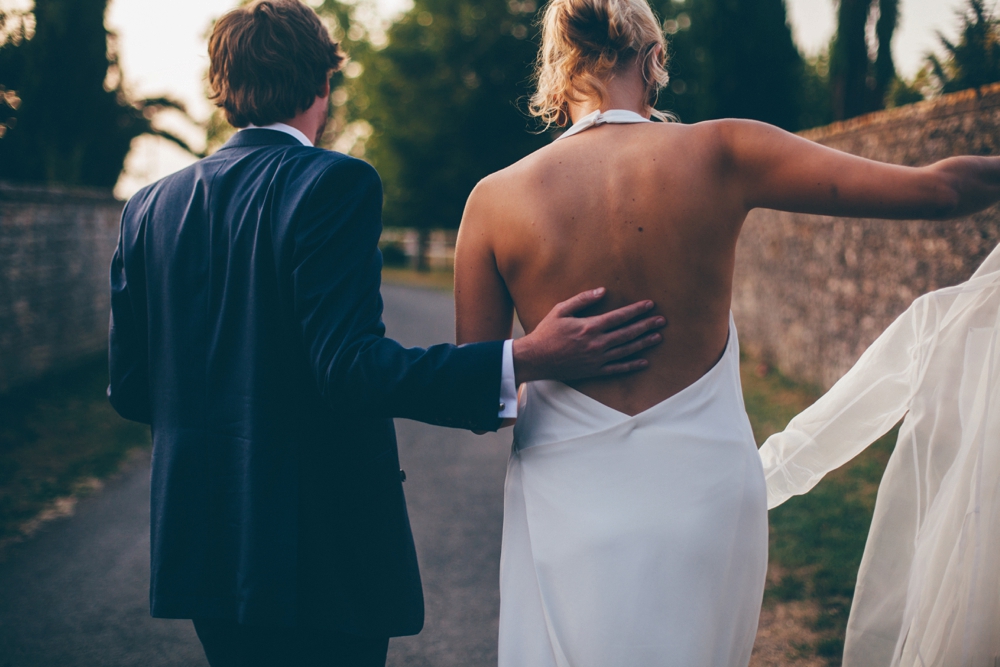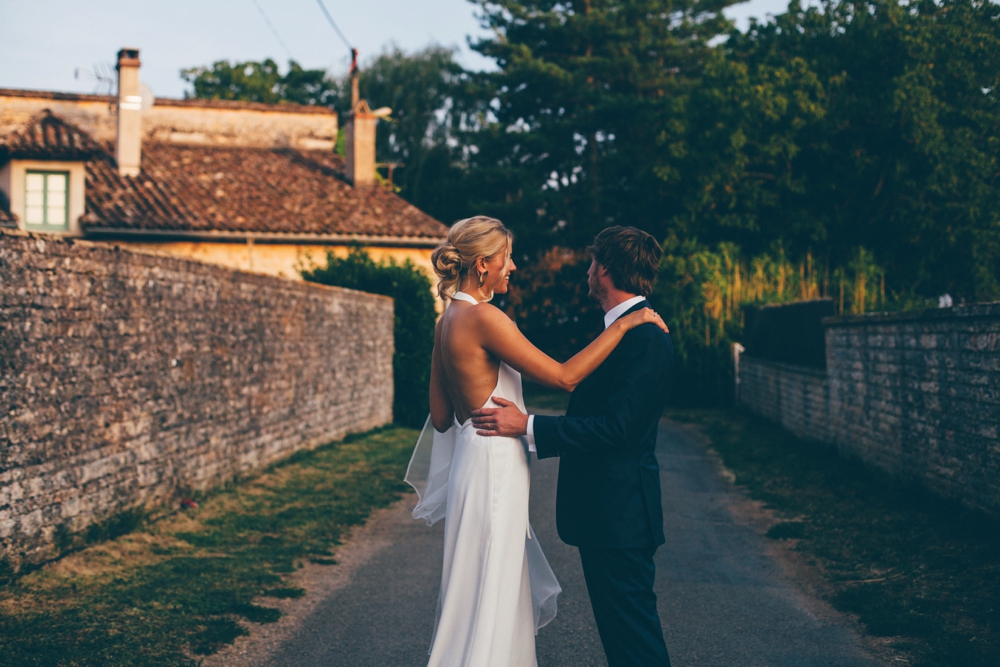 On ne vous conseillera pas de vous marier à l'étranger ou très loin de là où vous vivez, car c'est beaucoup plus difficile à organiser, nous en avons malheureusement fait les frais. Réunissez  plutôt vos amis et votre famille autour de vous, ils seront là pour vous soutenir au dernier moment.
Si vous pouvez, organisez un mariage aussi long que possible, sur deux jours par exemple. Nous pensions ne pas aimer être au centre de l'attention, mais nous avons finalement eu tellement de bonheur, en dépit de tout le travail que cela demande…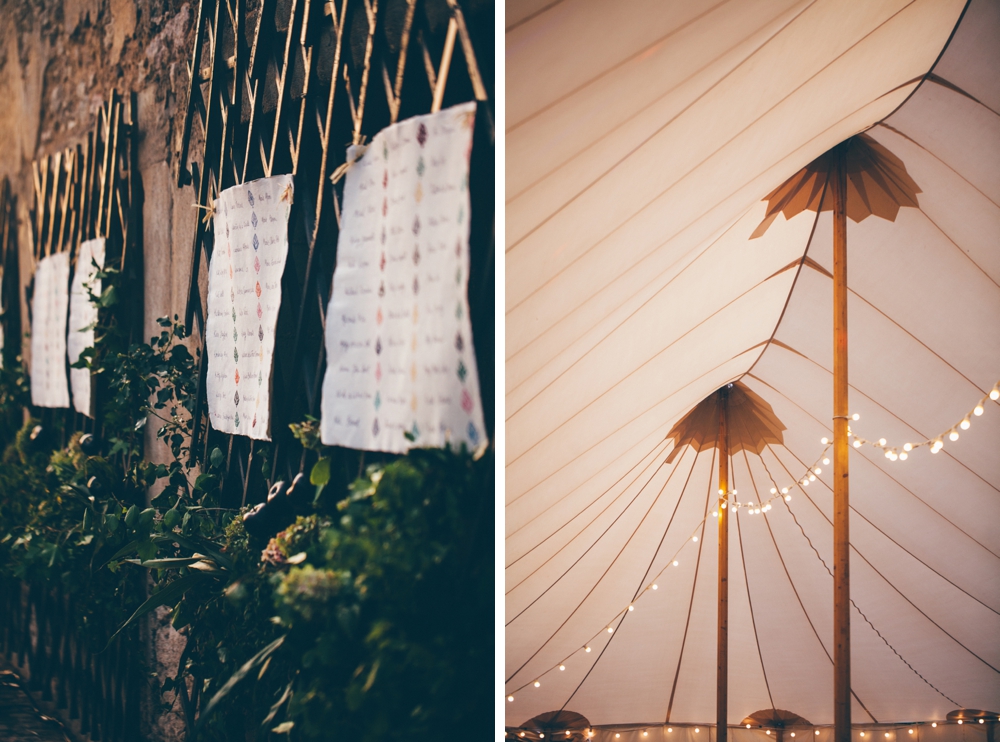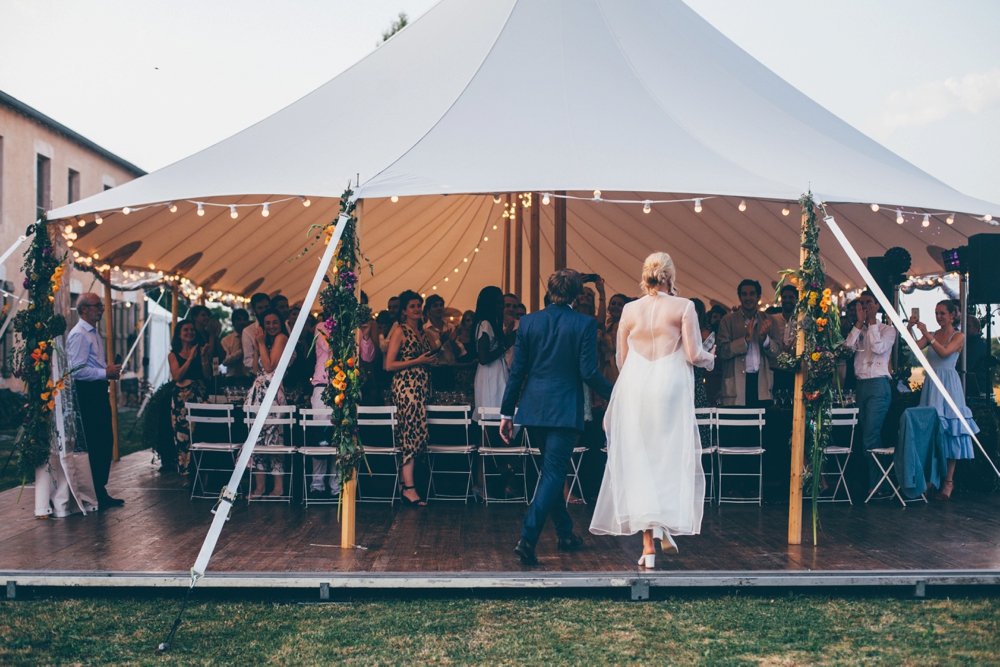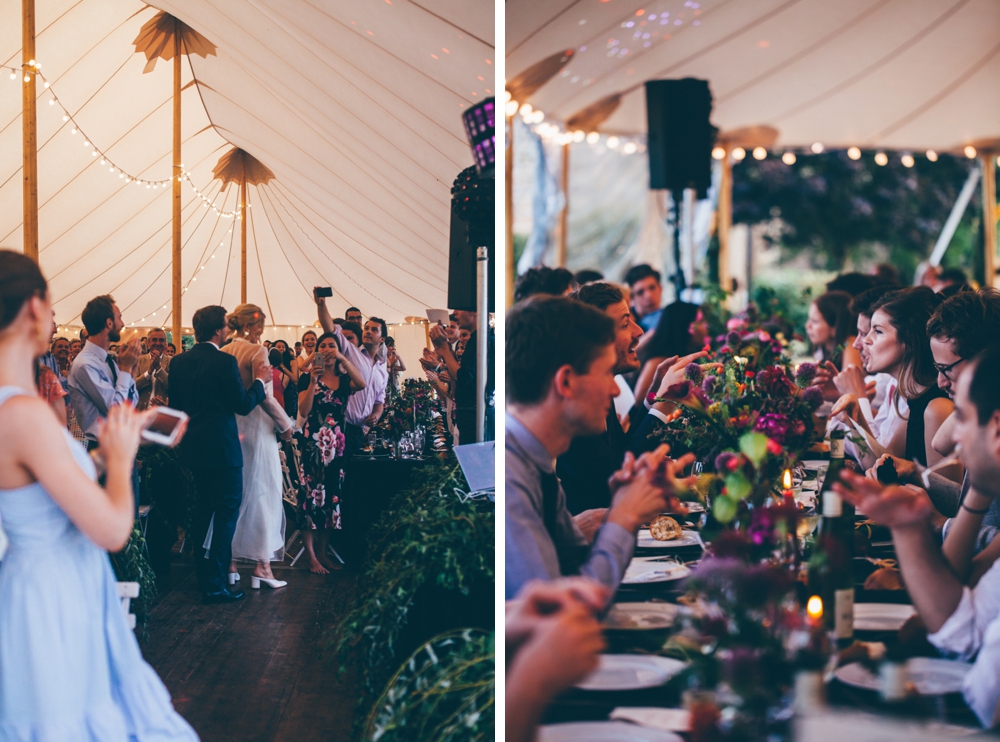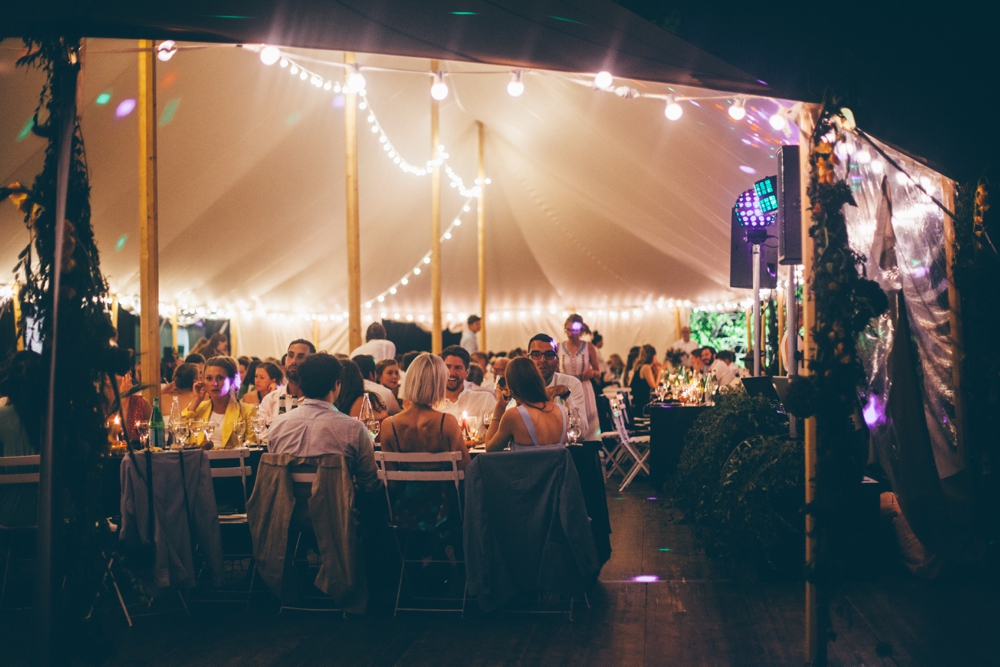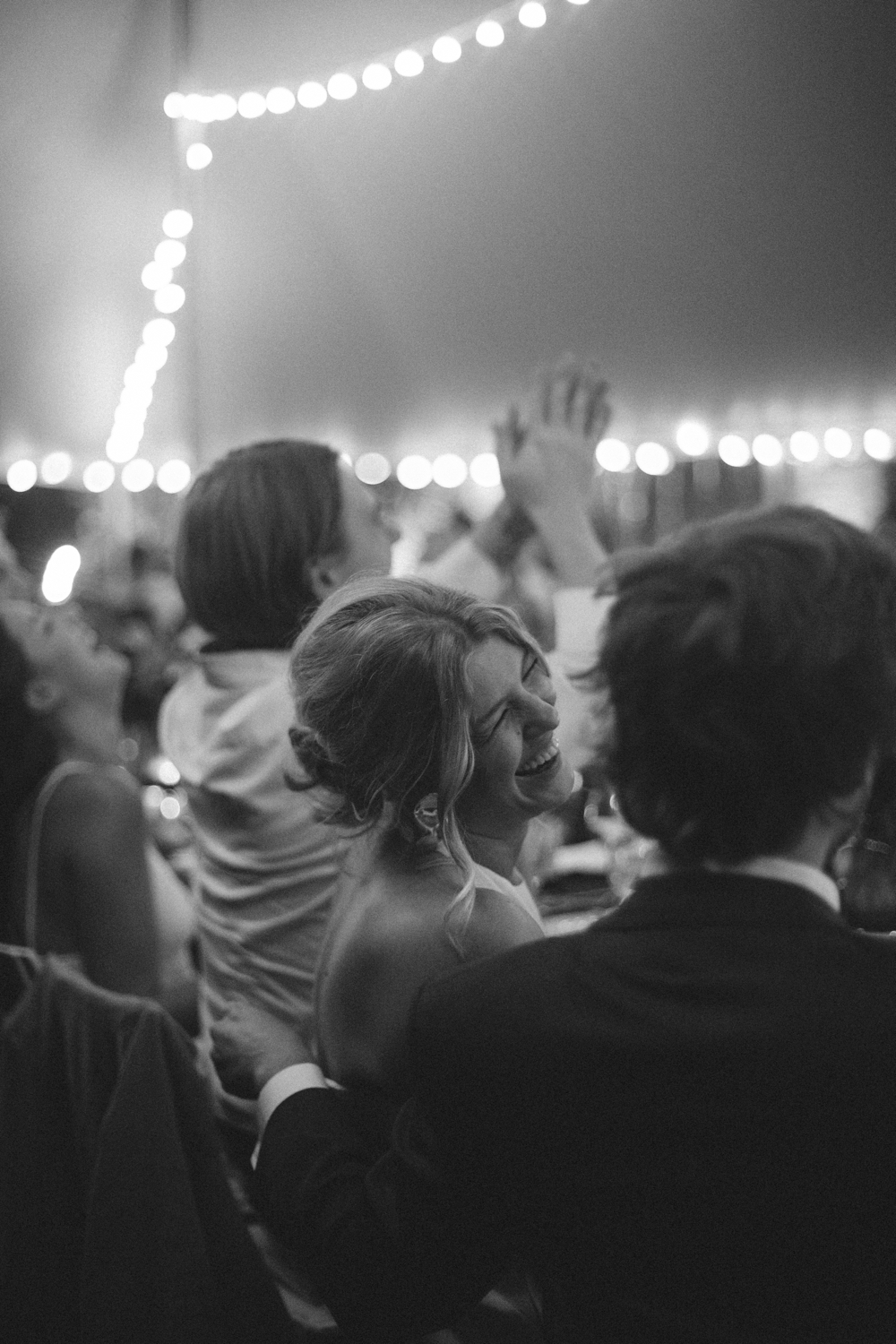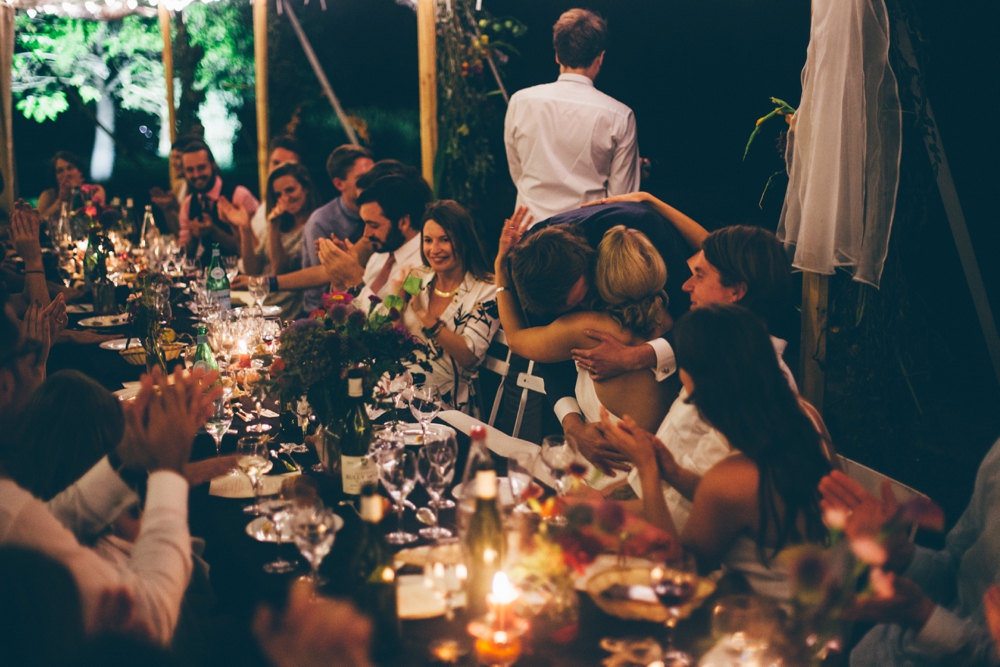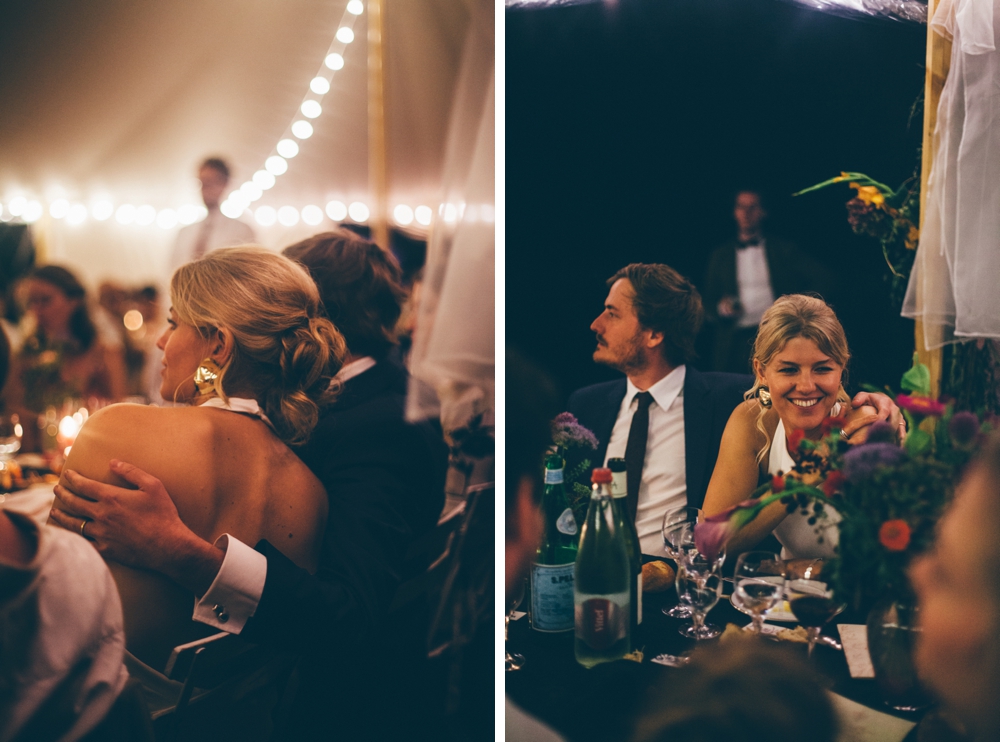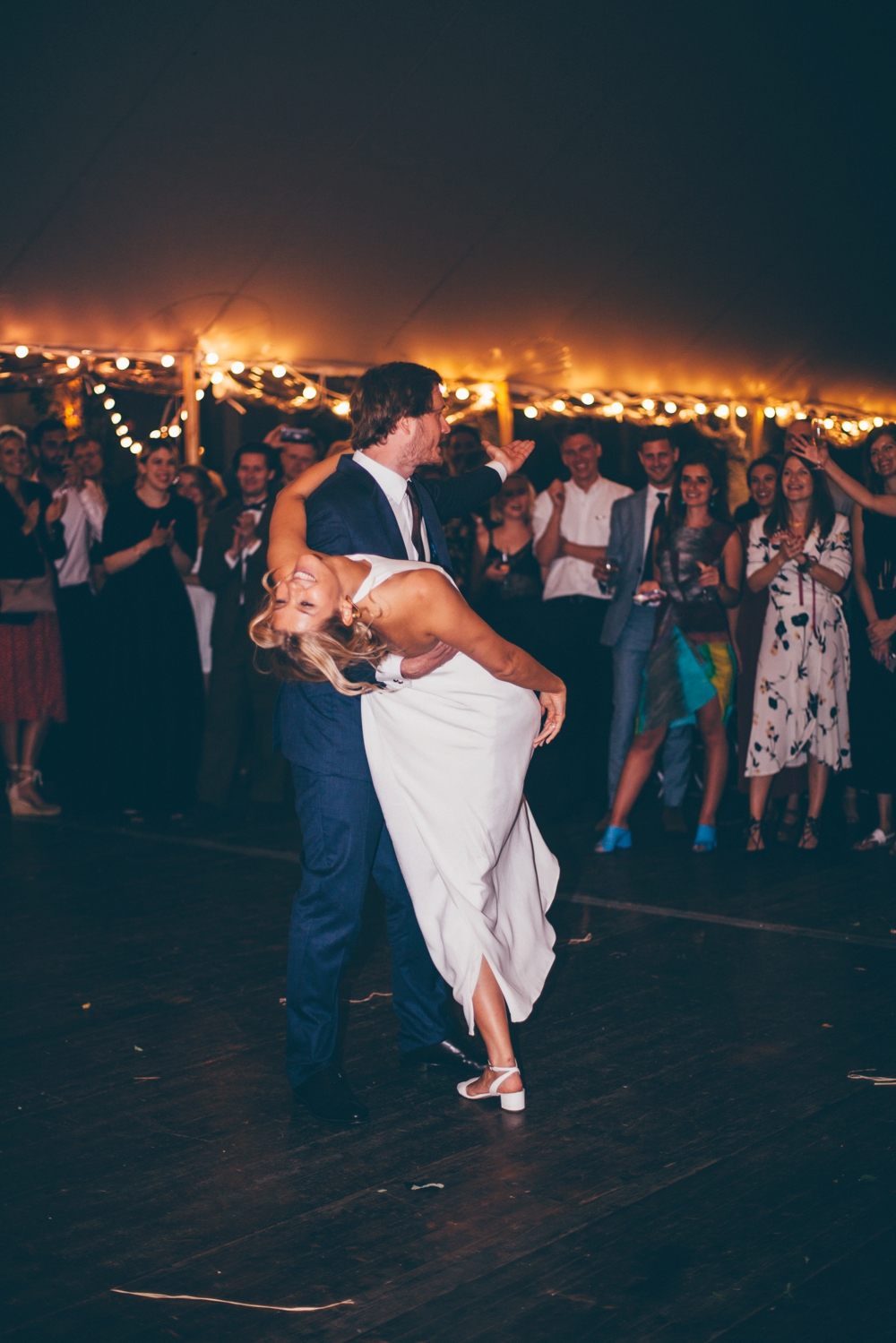 Photographe : Coralie Florino –  Coralie a pris de superbes photos et tout le monde les adore. En plus, elle parle très bien anglais ce qui était vraiment appréciable pour la majeur partie de nos invités et surtout pour Rowena qui ne parle pas du tout français.
 Lieu de réception : Maison de famille du marié
Traiteur : Bourgogne Morvan Traiteur Nous avons aimé le cocktail et adoré le brunch mais nous avons été déçus par le dîner.
Fleuriste : Sennecy Fleuriste 
DJ : Nos amis Matthew and Alex.
Maquillage : Mon amie Hannah Carey Collett
Coiffure : Une autre amie, Joanna Sim
Papeterie : Toute la papeterie a été dessiné par la mère du marié et Rowena, puis imprimés à Londres.
Robe de mariée : Une collaboration entre Rowena and son amie styliste Alex Mullins. Si quelqu'un est intéressée par la création d'une robe similaire, vous pouvez contacter la mariée à cette adresse larvolot2017@gmail.com.
Chaussures : Maryam Nassir Zadeh.
Bijoux :  Fay Andrada.
Alliance et bague de fiancailles :  Esther Assouline.
Bracelet : Claire de Divonne
Costume : Saville Row.
Cravate Etro.
Chaussures Joseph Cheaney & Sons
 *
Merci pour le partage, je vous souhaite tous mes voeux de bonheur.
---
---